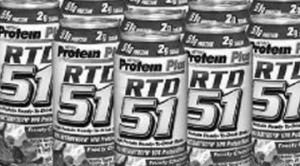 OK, so has anyone else noticed the ridiculous fucking cost of protein powder lately? Absolutely absurd, and honestly how good does the shit really work anyways?
I don't know about you but every time I drink one I'm on the toilet about 10 minutes later. I've tried a ton of different brands throughout the past 15 years I've trained. I think the worst one is that shit Walmart sells.
The best protein powder is Dymatize Elite in my opinion, but it used to be under $20 for a 2 lb jug and now it's jacked up about $10/jug.
Muscle Milk is one of the worst, it's loaded in saturated fat (and you wondered why it tastes so good, LOL). You won't be getting that lean while using Muscle Milk, enjoy that nice baby smooth layer you'll have!! Syntha-6 isdecent but nothing that's worth the $$$.
I always looked smoother using it as well. MHP "up your mass" not bad for someone trying to pack on some bulk, if time is an issue and money is not, it's a good protein supplement to use!!
As for protein bars, I go for Trioplex bars. You can actually call them a meal, each one is roundabout 400 cals and goes a little further than your other bars. "Supreme" and "Oh Yea" bars are junk!! Might as well be a fucking candy bar, don't waste your money.
Met-RX has some halfway decent bars but definitely check the sugar on them. They have a couple of them that have about as much sugar as a soda, stay away from that.
Met-RX RTD drinks in the can are awesome!! They are super low in carbs, about 50 grams of protein and taste pretty good. As for a RTD (ready to drink) I would go for this one first.
If they didn't have this then I'd go for a Myoplex by EAS, by the way Myoplex is pretty good. Ladies, check out Myoplex lite!!
OK, if you're serious about training and you can get in most of your meals on a daily basis then I'd opt for no protein powder at all, go for liver tabs.
Universal nutrition makes these tabs called "Uni-Liver" and they rock!! Now, you will be taking a lot of these fuckers so don't get freaked out if you're popping 20-30 tabs/day. But the results I've gotten from them are good. I usually don't drink shakes, I just take these tabs with each meal, 5 with each meal to be exact, so usually 20-30/day.
Also, don't buy into this bullshit about 1-2 grams/lb of bodyweight to grow.
That has never been scientifically proven and you guys are worrying over nothing. I find .6-.8 grams per lb. to be very sufficient. If you doubt me I urge you to try an experiment.
Drop all of your protein shakes, and just use liver tabs. Take your meals down to 3-4 meals/day instead of your usual 6 meals/day plan. I want you to do this for 4 weeks, you'd be shocked that with a clean diet and 100 grams/day less protein with no protein powder, you're going to look better!!
You will be dryer, leaner, tighter, more vascular, and you'll probably see your abs better. Now go get on the scale, I'm guessing you didn't lose much weight, you just recompositioned your body. You held most, if not all of your muscle. And yes, all with no BS protein shakes, no 6 meals everyday, and no counting grams of protein!!!