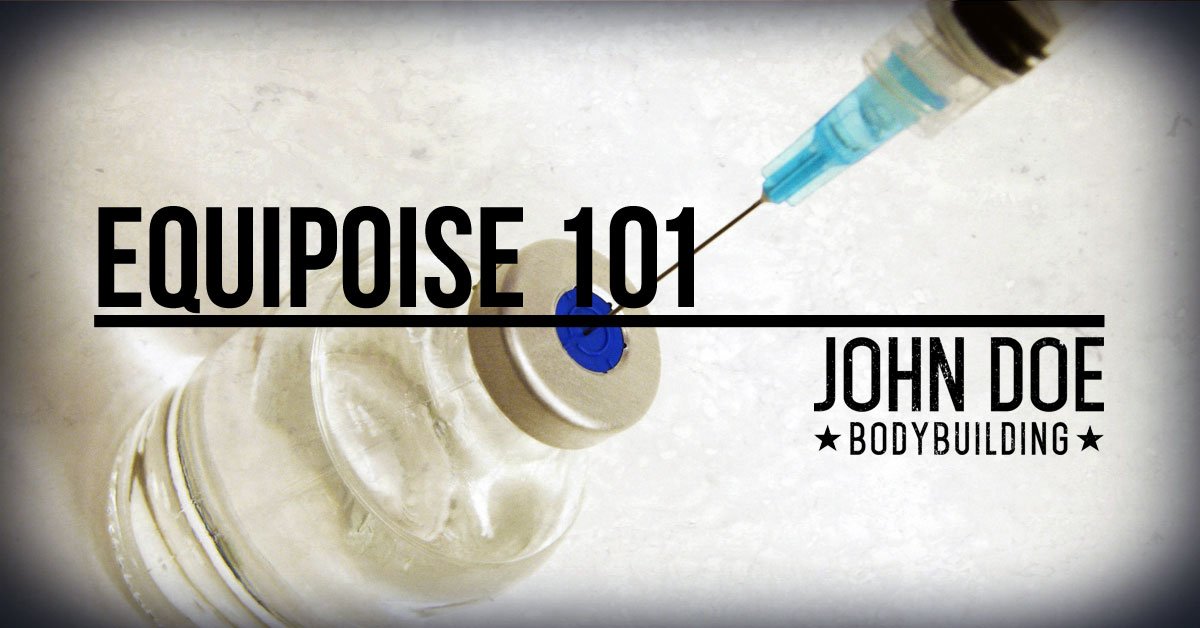 Equipoise was always my go-to compound. When something gets the job done then you stick with it, and EQ gets the job done!!
I've used Equipoise more than any other steroid I've ever taken and I'm going to explain why.
Equipoise puts on quality muscle and stacks well with almost anything.
The gains from an Equipoise cycle are consistent and steady.
Equipoise is great for building muscle or cutting fat!!
When using EQ to build muscle it's smooth and steady and provides results week after week.
When EQ is used to cut there is hardly any water retention from it and it's ability to maintain muscle during a caloric deficit is incredible.
EQ not a quick bang like other steroids such as testosterone or trenbolone, but equipoise has very little in the way of side effects and it's about as versatile as you can get when it comes to cycling steroids.
You'll occasionally hear talk about how guys are getting nothing out of it but some of these guys don't understand the way equipoise works. It's like the tortoise and the hare on this one; slow and steady wins the race!!
Not everyone responds to things the same way as the next guy. There probably are some guys who don't benefit from EQ as much as others. I was not one of these people.
Equipoise = boldenone undecylenate and commonly known as "EQ".
[Disclaimer: John Doe Bodybuilding is not advising anyone use ANY illegal or possibly dangerous hormones or substances under any circumstances UNLESS it is under a doctor's strict supervision.]
Equipoise Steroid Cycle: Dosing and Schedule
The sweet spot for EQ is about 400-600mg/week.
I've never found much benefit to using more than 600mg/week.
EQ needs to be taken 2-3x per week, I've always preferred a Mon/Wed/Fri injection schedule myself.
EQ is most commonly dosed at 200mg/ml and sometimes you see UGL's (underground labs) producing 300mg/ml versions of it.
I've found that taking equipoise on Mon/Wed/Fri makes life easy because I could just do 1cc 3x/week and I was at 600mg per week.
However I do like to frontload the first 2 weeks at 800mg and then back down to 600mg/week for the remainder of the cycle.
I feel like it kicks in harder when I frontload higher the first couple weeks.
Equipoise Side Effects
Some users can experience slight anxiety or paranoia on EQ and a small percentage of users can experience erectile dysfunction similar to deca.
I've experienced a little anxiety from EQ before but never any issues with ED.
EQ is best ran around 12 weeks because it takes a good 3-4 weeks to start seeing results from it, so you want to make the most of it.
It's also mild enough to be used longer than 8 weeks and if you're taking time off between cycle then recovery from EQ is no worse than anything else.
Example Equipoise Cycle (Bulking)
EQ Cycle Weeks 1-2; EQ at 800mg/week frontloaded
EQ Cycle Weeks 3-12; 600mg/week of EQ taken on mon/wed/fri @ 200mg per shot
EQ Cycle Weeks 1-12; 500mg/week of testosterone enanthate, 1/2 mg arimadex every other day
Equipoise Post Cycle Therapy:
Begin your EQ PCT 2 weeks after your last testosterone shot.
-Arimidex taken to 1 mg/day week 1, then resume 1/2 mg daily weeks 2-3
-HCG @ 2500 iu/week x 2 weeks (split into 2 shots of 1250iu per week)
-Clomid taken at 100mg/day first 5 days, drop back to 50mg/day the next 15 days