It's about 10:30 am and it's pouring rain.
I pull into the gym parking lot and park the car.
I sit there for about 10 minutes staring at the rain hitting the windshield and trying to clear my mind of the rest of my life and all of the tiny thorns in my side that life seems to bring to us at times.
I'm not waiting for the rain to stop, my mind could care less about walking through a thundershower into that gym to train.
I'm meditating right now, trying to mentally prepare myself for the living hell of a workout that I'm about to go through.
Not so much a workout, but a true test of myself!
A test of my mind and my muscles is what I'm about to go through.
Shredded Ops is no bullshit, it takes some serious fortitude and balls to go through what I'm about to go through.
You see, I started with 250 pushups a workout a couple of months back, but today's workout I want to hit 1,000 pushups, ON TOP OF INTERMITTENTLY PROVIDING HEAVIER RESISTANCE TRAINING ALSO!
I know my face is gonna kiss that floor on final reps.
I know that my chest is gonna feel like it wants to explode.
I know that if I go through this routine again then what I'm going to see in the mirror won't be the same guy that walked through that gym door!
One more day, thousands of workouts behind me in my life, and this one is for all of the marbles to me.
It's a test that is going to tell me that I'VE GONE BEYOND!
I slam the final few sips of my black coffee that's turned halfway cold by this point, and I'm finally ready to face the only thing that matters to me right now.
IT'S GO TIME MOTHERFUCKERS!
I exit the car door, and walk through the pouring rain towards the gym door with the focus of a laser.
The gym is busy, but I don't see people.
All I see is the gym floor, equipment, and the sweat equity I'm about to spill out in the process of once again, feeling like I'm becoming someone great again!
I'm halfway through my chest routine and my chest is pumped and looking full as hell.
The deltoids are following suit and looking like cannonballs from the extreme pump!
Halfway through my session of hell I take a quick look in the mirror and I don't even look like the same guy!
I'm bigger, more pumped, and I have veins running across my chest and shoulders, and the veins in my arms begin to look like garden hoses!
Part of my body is lit up from overhead lighting, while other parts are darker, providing a 3D look that I'm becoming proud of!
The endorphin release at this point is absolutely INSANE.
I'm feeling high and I feel like bullets cannot stop me.
I continue to come at my sets harder and harder!
Today is a unique split, it's upper body/muscles facing forward day.
Tomorrow will be upper body/muscles facing backwards day…..
You won't know what I've felt until you try this routine.
No bullshit, not for the weak, and nothing but hard work and results is what this was developed on.
You will become stronger and more conditioned from Shredded ops.
You will not regret going through it.
1,000 pushups ON TOP OF WEIGHTS was a far cry from the first workout of the routine for me!
HOW FAR CAN YOU GO?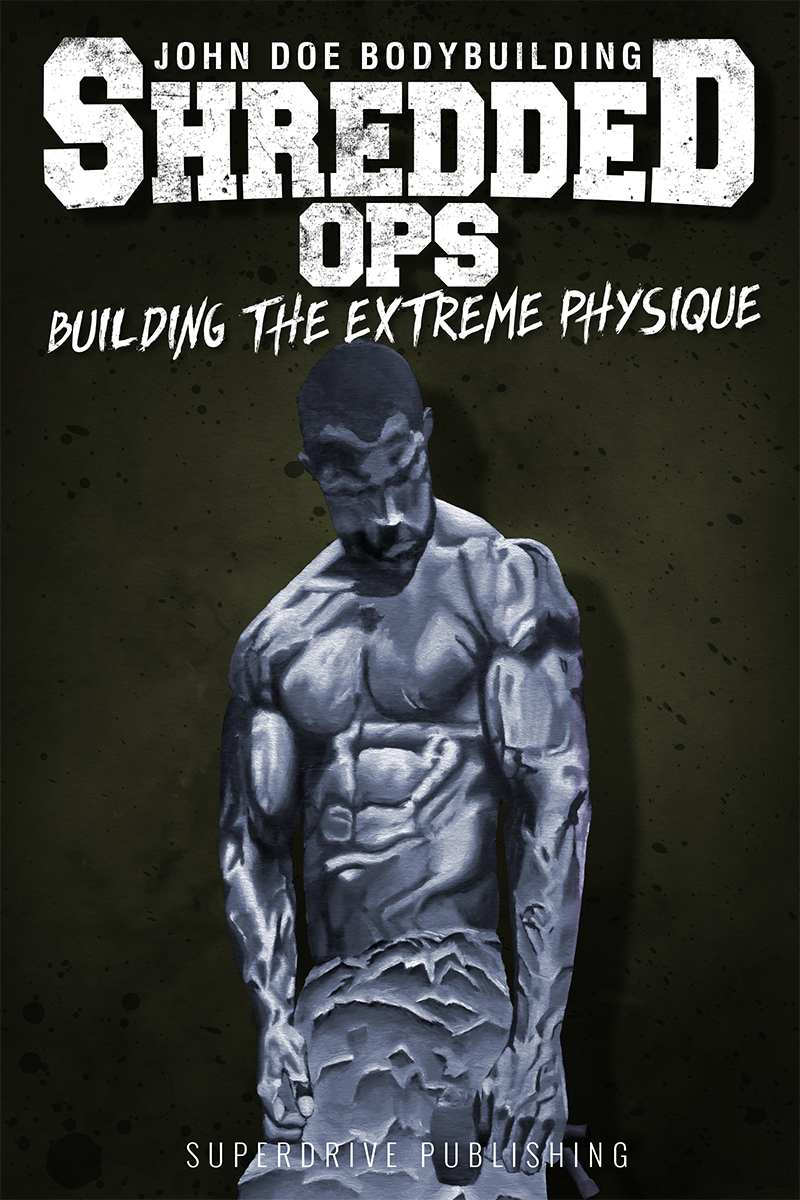 FUCK WEAKNESS! -JD