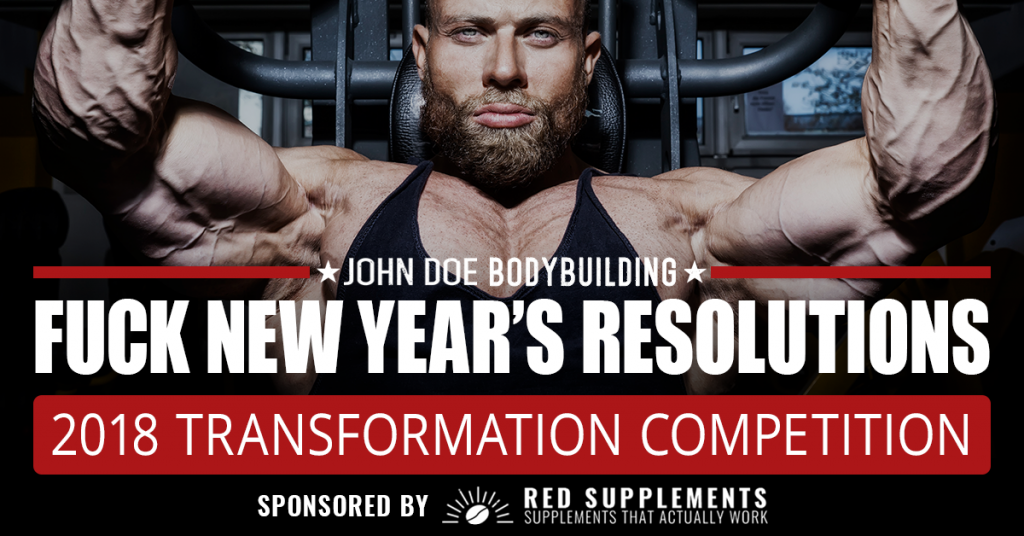 Every year when football season begins the gyms start getting a little emptier and people start getting A LOT FATTER!
It's sort of this "Out of sight, out of mind" mentality with people's bodies.
Then when January rolls around, they kid themselves into thinking, "I'm finally gonna' do it this year", and the person goes through the same motions every year just to cave in and BECOME A FATTER FUCK!
I woke up one day and began realizing that most people are followers and not leaders.
Most people won't do what they truly want to do when the pack is all headed in the same direction!
I used to be that way myself; I would think that because the weather wasn't as warm there was no need to get leaner.
What did getting leaner matter if I wasn't taking my shirt off in front of anyone?
Well, what about being proud of what you see in the mirror and having that positively influence other areas of life?
Then I realized that pictures show the REAL YOU.
Pictures show what other people see when they look at you.
You may look in the mirror and think you're lean and mean, but if you saw a photo you'd be awfully surprised at the difference between what is real and what you thought!
And honestly, Thanksgiving is one day and Xmas day is one day.
So I said to myself "Why the fuck am I letting 2 days towards the tail end of the year destroy my entire outlook on looking shredded up and jacked?"
WHEN YOU THINK YOU CANNOT GET ANYMORE RIPPED, GET MORE RIPPED!
I did this back in 2009 while preparing for a bodybuilding competition and it only made me better.
When I got to a point where I didn't think I could lose anymore fat, I kept going to try and get more shredded!
When I saw the difference in the photos between the 2 different weeks, I was amazed at the difference I had made by not giving in and getting too comfortable with where I was at when I could still improve!
So from that point forward my motto became, "WHEN YOU DON'T THINK YOU CAN GET ANYMORE RIPPED, GET MORE RIPPED"
FUCK NEW YEAR'S RESOLUTIONS
(Transformation Competition Sponsored by Red Supplements)
I will be kicking off the 2018 "Fuck New Year's Resolutions transformation competition" on Monday December 3rd, 2018.
You will have from now until Monday, December 3rd to sign up for this transformation competition!
The way it works is simple:
1) You sign up for the transformation competition at the discounted rate of only $399– for the 12 week competition (normal 12 week price is $499)
2) Once you sign up I will be in contact and you will send me what you're currently doing for exercise, a sample day of how you're eating right now, and a basic layout of your daily activities/work schedule. This is critical information I need so I can design the best routine and diet specifically for you and your life!
3) I will require 3 photos before the competition begins, 1 from the front holding current days newspaper (for date proof), 1 photo from the side, and 1 from the back. You must be wearing some sort of clothes that show your upper body and legs, such as boxer shorts.
Initial photos should be submitted anytime between Monday, November 26th and Monday, December 3rd! (You have this window of time for photo submissions)
4) ALL BETS ARE OFF FOR THE NEXT 12 WEEKS! I don't like training quitters and pussies, SO FOR THE LOVE OF GOD PLEASE DON'T SIGN UP IF YOU'RE A QUITTER! I ONLY WANT PEOPLE WHO ARE COMMITTED TO MAKING CHANGES!
5) We will communicate as much as necessary during the process. I will be available to guide you through the routine and diet and help you to maintain the mental tenacity of such a rigorous transformation routine during these 12 weeks!
6) You submit your FINAL TRANSFORMATION results photos anytime from Monday, February 25th- Monday, March 4th, 2019
This gives you a 1 week open window for photo submission after the end of 12 weeks of training, which February 5th marks the end of 12 full weeks of training!
HOW JUDGING IS CONDUCTED
It's easy, whoever makes the most drastic physical changes places higher in this competition.
This may be someone who drops 50 lbs of fat or someone who only drops 10 lbs and ends up with visible abs!
Added muscle mass will also be taken into consideration if it's lean and visible!
The best changes in terms of fat-loss and visible definition wins!
Basically, the "Holy shit factor" is how judging is conducted. You make me say "HOLY SHIT", and your odds are better for winning.
PRIZES FOR TOP 3 PLACINGS
The prizes for the top 3 finishers will be as follows:
1st place: $150 credit to Redsupplements.com, 12 weeks of additional training under me at no charge + a custom print of the new Ebook cover artwork which will release in January.
This is a black and white physique painting that was custom painted specifically for this new ebook I'm releasing soon! It's one of a kind and will set off any room in the house! I am making a limited amount of prints of this canvas artwork available only to the top 3 finishers!
***You will own a full size print of artwork I had created specifically for this new ebook release coming in January, and IMO the most badass physique painting there is! Every time you walk by and look at this painting it will remind you to stick to the grind**
2nd place: $100 credit to Redsupplements.com, 8 weeks of additional training under me at no charge + a custom print of the new Ebook cover artwork
3rd place: $50 credit to Redsupplements.com, 4 weeks of additional training under me + a custom print of the new Ebook cover
IF YOU TRULY WANT TO BE LEAN AND MEAN, YOU CANNOT FOLLOW THESE FAT-ASS SHEEP AROUND! 
FUCK RESOLUTIONS, SIGN UP TODAY AND LET'S MAKE SOMETHING HAPPEN FOR REAL! -JD