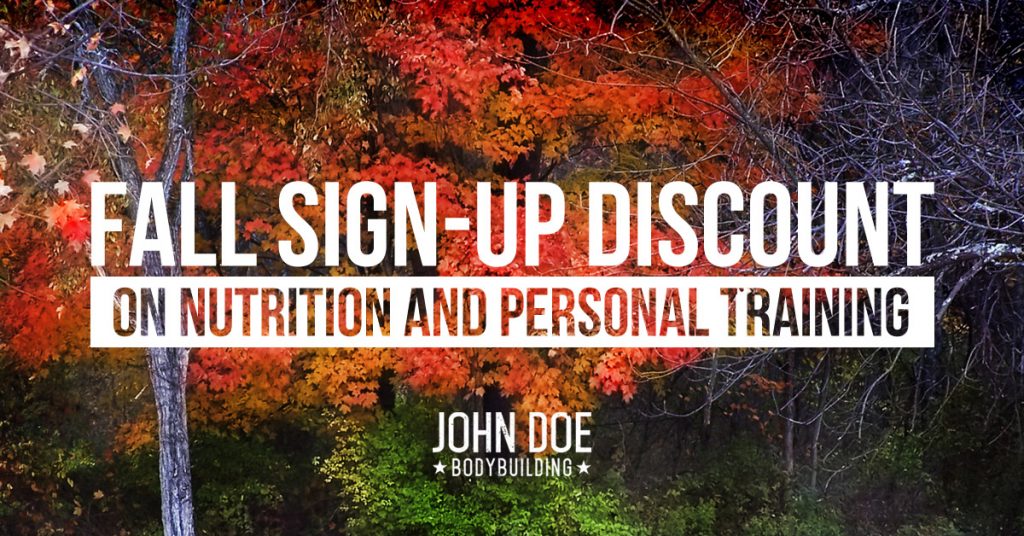 One of the most satisfying feelings I get is when I see an underdog rise up and start kicking ass!! Getting in shape will change so many other things for you other than just your body!!
I've seen guys who have landed relationships, respect at the job, and have ran into people who didn't even recognize them after they got done training under me!!
Unfortunately this isn't everybody because there are always going to be people who just fall off no matter what. Nobody said that getting lean was easy.
Today I was in a restaurant eating with my wife. She ordered a craft beer but I drank water. I really wanted that beer but I want results more right now.
These are the kind of choices that many of us with families and social lives are faced with. You just have to learn to say no, and when those results start rolling it's a lot easier to say no.
I have 2 different sets of groceries in my house. I have my own foods and the foods my family eats. I don't believe in forcing your kids to eat nothing but chicken and rice because they'll go nuts when they get older trying to eat the junk they never had a chance to eat.
I was like any other kid when I was growing up, I used to ride my bike to the corner store on a daily basis for candy and soda. But a desire to have a great body soon took over and the kiddie stuff became just a thing of the past, but good memories!!
So here we are in football season and holiday time. The norm for most people is eating garbage, sitting around all weekend watching games and gorging out on the holidays and the parties around football and holiday season.
I honestly feel like a lot of football fans are more concerned with the beer and food rather than the game!!
But everyone will get on the workout bandwagon come January 1st right? That's what they all say, it rarely happens in practice though!!
Football teams train hard and they train to win games. If they didn't practice they wouldn't win any games. If you don't practice fitness and nutrition then you aren't going to win anything either.
Winning can be anything from self-confidence, respect, or landing decent women (or men). I see a lot of people showing up to the games but wanting to skip out on practice in life.
I practice hard. I fight because I like fighting. I enjoy the feeling of becoming ripped up and blasting through difficult measures. It's what grounds me in life and when I don't have it I go insane!!
Everything from the positive chemical releases in the body to the recognition is great. Yes, I bodybuild for myself, but who doesn't enjoy that attention from being the most jacked and ripped guy walking around?
We'd be liars if we didn't enjoy that part of the results from good training and proper nutrition.
I SAY TO STOP BEING A FAT-ASS RIGHT NOW!! FUCK THE NEW YEAR, THE TIME TO DO IT IS NOW!!
Why be like everyone else? BEING AVERAGE IS BORING!! I say to be a warrior, ignore the bullshit in life that consumes you and sucks the life out of you and have that new breath of life!!
There is no better feeling for me than waking up, drinking a strong cup of Red coffee, and then kicking ass all day long.
Some of my best clients are attorneys. Attorneys don't go into court ready to lose, they're out for blood!! When I get these guys to go out for blood in the gym the results are great, they're like bulldogs!!
I love it, I love seeing them have to buy new suits because they've gotten so jacked that the old suits would tear open. Broad shoulders and a small waist commands respect. Respect, power, discipline, none of that shit goes unrecognized!! I love it all!!
The way you dress starts with your body. I laugh at shit physiques in expensive clothes. People still see the fat ass, trust me they could care less if the suit is a Hugo Boss suit or a Kmart sport-coat.
When you see a Lamborghini do you look over at it? Sure you do, we all do. When people see the Lamborghini physique they look over at it and they want one too. But guess what? You can't buy this shit.
Two things in the world you cannot buy are true love and a good body. But with enough discipline and hard work, you can earn them!! I'm asking anyone who follows this site to earn it!!
I didn't do JDB to waste my time, I felt like I had a message to give people and I won't stop until I can get my message out to as many people as possible!!
This site isn't the hottest diet trend site, or the secret to 6 pack abs….this site is an education for bodybuilders!! There are no shortcuts, but I can show you the way.
Read these articles and learn from them. I am spilling out everything I know for you guys to help accelerate those results.
I'm looking for some more warriors right now. I don't want to train pussies or people who aren't ready to begin the path to greatness, I want the ones who are out for straight blood!!
For the next 30 days I'm going to offer an 8 week training package at the 4 week price of $299. This is over $200 in savings on my 8 week plan!!
Not only am I going to offer you $200 in savings, but it gets even better!! Instead of the 2 skype sessions that come with the 8 week plan, I'm going to offer weekly check-ins during the entire program!!
I'm your 24/7 go-to guy for the next 8 weeks, anything you need to know I'm here to educate, educate, educate!!
The information I can give you in 8 weeks is years and years of knowledge from thousands of hours of research and practice. You could never get what I'm going to give you in 8 weeks for this value!!
JDB is no cookie cutter bodybuilding site, it's the true "no bullshit bodybuilding site" as referred to by the several thousands of followers who visit each month!!
Come get it straight up and start transforming now…..FUCK NEW YEARS RESOLUTIONS!! SIGN UP TODAY!!
To sign up, click here and purchase the BRONZE PLAN and you will automatically be upgraded to the silver plan!!