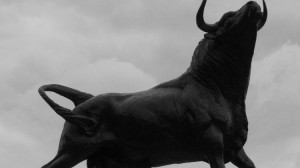 Guys, I have to be honest and tell you all how hyped I am right now. You guys asked for it and I will deliver.
Johndoebodybuilding.com will soon release its first book "Becoming the Bull."
You see, there is so much I want to provide to you guys and I needed a way to tie everything together in one publication.
"Becoming the Bull" is a book that follows a once shy teenage kid through the hurdles of life, while laying out workout plans and phases of development in the same token.
This book isn't just about the weight room, it's a book that provides the reader with an outlook and mindset of a warrior.
"BECOMING THE BULL"
-"The truth about supplements and steroids"
-"Natural training further than you think"
-"Falling on your face and getting the fuck back up!!"
-"High intensity principles that work!!"
-"Taking what you want in life"
-"Muscle building and nutrition that makes sense and realistic plans that are sustainable!!"
You guys asked for it and I'm delivering!! This book is all about kicking ass, from a beginner to an advanced athlete, this book is for anyone. Stay in touch with the site for more, it's on the way…
Train hard!!!!